Things To Do
Myrtle Beach, South Carolina is truly the year-round vacation destination for all ages, budgets and interests. Whether it is a couple's getaway for a week of golfing and shopping you are interested in, you are two snowbirds looking to soak up some rays, or your family wants to enjoy some sun and sand, Myrtle Beach has it all. Landmark Resort's oceanfront location is in the center of it all.
Beaches, Parks and Nature
South Carolina and Myrtle Beach draw visitors from across the country for its beautiful sandy beaches that stretch as far as the eye can see. Landmark Resort perches oceanside and prides itself on its pristine beach. Bring your buckets and shovels and have a sandcastle building contest with the kids. Or take a walk along the shore and then relax on the beach with a thrilling book while the ocean waves gently roll in and out.
Just a short drive away from Landmark Resort is Myrtle Beach State Park. Unplug and unwind in this South Carolina nature destination with a peaceful hike, a picnic lunch while the kids enjoy the playground or head to the pier to cast a line and fish. You might even catch a glimpse of sea turtle nesting in the sand. Myrtle Beach State Park offers a wide variety of interactive education programs that change with the seasons. Make this a beach vacation your kids will always remember by exploring the seasonal butterfly garden, hunting for outdoor treasure using the high-tech method of geocaching, meet birds of prey close up, and bust myths about the ocean's scariest creatures like sharks and jellyfish. Myrtle Beach State Park wants to raise awareness about wildlife conservation, but they know that the best way for kids of all ages to learn is through fun, hands-on activities.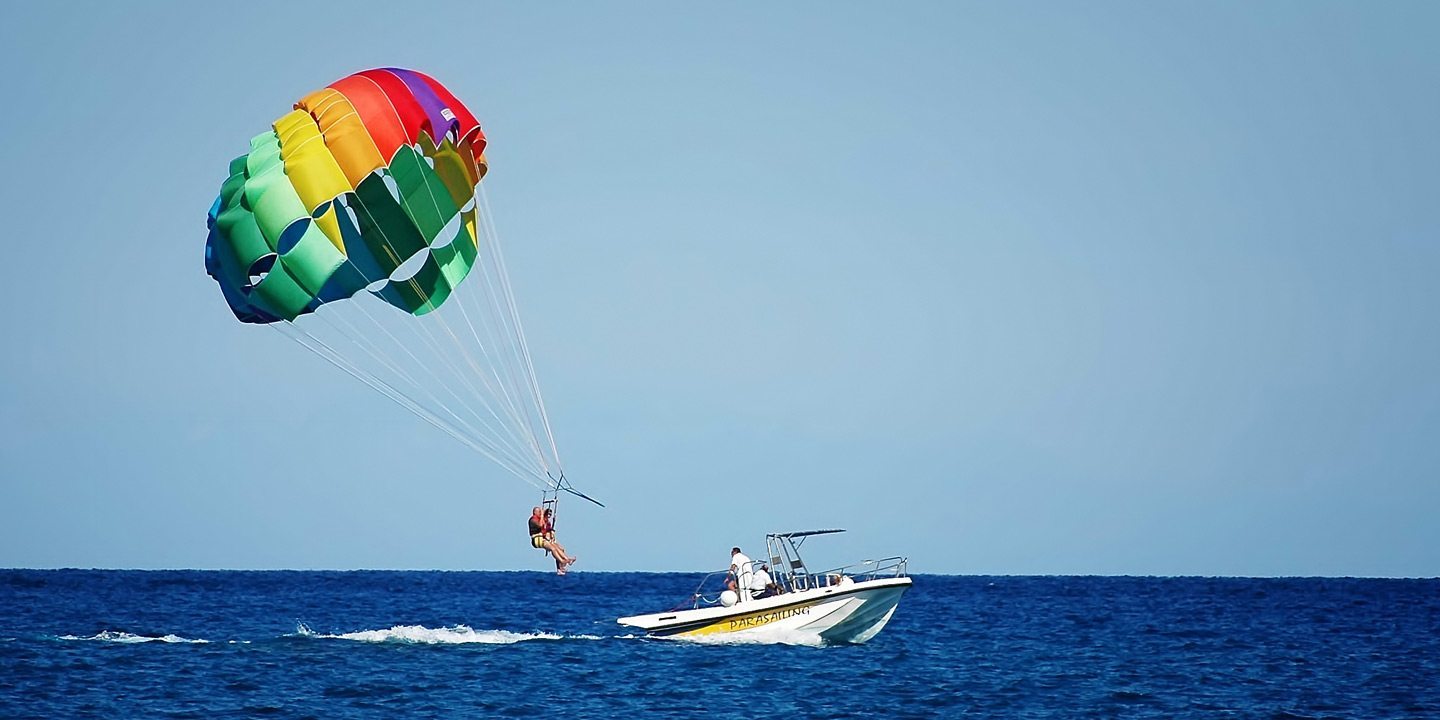 If fishing is your idea of a perfect time on your Landmark Resort vacation, there are eight piers dotting the 60 miles of beaches that line the Grand Strand in South Carolina. Fishing is allowed from all of these Myrtle Beach area piers and no license is required, but each pier will probably charge you a small fishing pass fee. Charter a boat from a local Myrtle Beach operator and try saltwater game fishing on the Atlantic Ocean. Rent your own boat and gear and get away from the bustle of a resort vacation for a morning by dropping a line in at one of the many freshwater inland fishing spots. Myrtle Beach, South Carolina is famous for its Intracoastal Waterway running parallel to the beach. So a nice fishing spot is never far from Landmark Resort.
While on your Myrtle Beach vacation, if you are looking for natural attractions on the water, there are many options for visitors of all ages. Thrill your youngest adventures with a pirate adventure aboard the Sea Gypsy. Give your teenager a memory of a lifetime with a kayaking trip, windsurfing lesson or parasailing experience. Myrtle Beach vacation goers of all ages will love a dolphin watching tour, pontoon boat outing or catamaran rental. Get out on the water during your Myrtle Beach vacation in a unique way by taking a guided jet ski tour through the backwaters of South Carolina.
Or do you want to explore what goes on underwater while on your Myrtle Beach vacation? There are several amazing shipwrecks including a five-deck passenger ship, steel shrimp boat, a tugboat with nearby Navy A-6 airplane, a Navy aircraft carrier, and Army personnel carriers. There is also a beautiful natural reef off of Pawleys Island and inshore ledges. See loggerhead turtles, stingray, grouper, flounder, barracuda and maybe even dolphins in action in their natural habitat. Your Myrtle Beach vacation at Landmark Resort is a perfect time to get SCUBA open water certified at one of the many local water sport companies. Feel the exhilaration and relaxation of weightlessness. Experience a world of colors and shapes in a way you won't see while laying on the beach.
Golf
Myrtle Beach, South Carolina is world famous as a golf destination. There are several beautiful courses just a short drive from the oceanfront Landmark Resort. While on vacation in Myrtle Beach, tee up at a Greg Norman or Arnold Palmer designed course. With more than 100 golf courses in Myrtle Beach and further afield from Landmark Resort, there is a wide variety of courses for all handicaps and budgets.
Shopping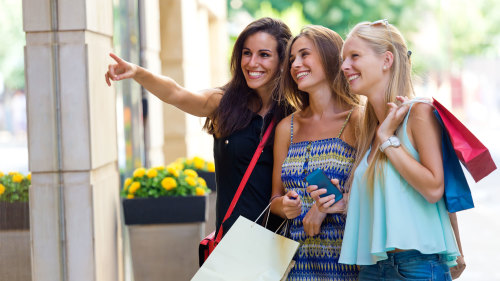 Indulge in a little retail therapy while on your beach vacation at Myrtle Beach's Landmark Resort. Whether you are on the look-out for a new summer dress, sun hat to wear to the beach, or want a souvenir Myrtle Beach tee shirt, there are boutiques and shopping malls that have it all. Barefoot Landing and Broadway at the Beach have more upscale brands than you can imagine. Market Common is the perfect destination for boutique, one of a kind outfits and vacation keepsakes. Myrtle Beach boasts not one, but two Tanger outlet malls with great brands at amazing prices. And, of course, your Myrtle Beach vacation and stay at Landmark Resort would not be complete without a stop through one of the many souvenir emporiums lining the oceanfront highway.
Dining Out
One of the most difficult decisions while on vacation in Myrtle Beach is deciding where to eat dinner. There are just so many options and, fortunately, so many are just minutes from Landmark Resort. All of the shopping destinations in Myrtle Beach like Barefoot Landing, Broadway at the Beach and Market Common offer a wide selection of dining choices. You are spoiled for choice while on vacation in Myrtle Beach with pizza, burgers, seafood, microbreweries, burritos, steak, and BBQ just to name a few. Experience cuisine in Myrtle Beach inspired by all corners of the globe. There is a Brazilian steakhouse, Italian trattoria, Japanese sushi, German pub, Australian grill and French bistro. Be sure to try Calabash seafood, a Myrtle Beach local favorite. Of course, there are also all of the fast food options you can imagine if you are craving an old favorite.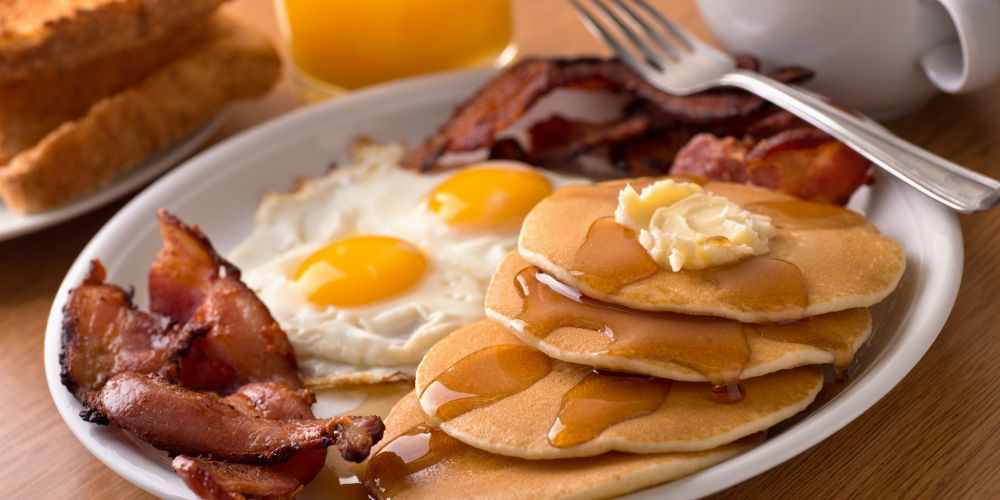 With IHOP to Dunkin Donuts and Denny's close to Landmark Resort, you can fill up on all your breakfast favorites before a fun filled day out on your Myrtle Beach vacation. For lunch, stop through your fast food chain like Arby's, McDonald's or Subway. Feeling like a low-key dinner in at your Landmark Resort condo? There are many take-out options in Myrtle Beach, for instance, Papa John's, Godfather's Pizza and China King.
Looking to save a little time and money on your meals while on vacation at the Landmark Resort in Myrtle Beach? Stock your condo's fridge with your favorite cold drinks, breakfast essentials and lunch staples. Walmart Neighborhood Market and Food Lion are both in the neighborhood of Landmark Resort. Many of the condo suites and penthouses offer fully stocked kitchens. Comfortably host your friends and family on your Myrtle Beach vacation and make a delicious spaghetti dinner or serve up your favorite appetizers while the whole clan watching your favorite sports team on your condo's flat screen tv.
Amusement and Attractions
Myrtle Beach draws some of the best talent from around the United States. The Legends in Concert Theater hosts the biggest names in music in a state-of-the-art facility that is just the right size to give you an intimate, one-of-a-kind entertainment experience. Alabama Theater, House of Blues, GTS Theater and Carolina Opry also offer rich Myrtle Beach vacation memories with dynamic stage shows and fantastic performances of all your old favorite melodies.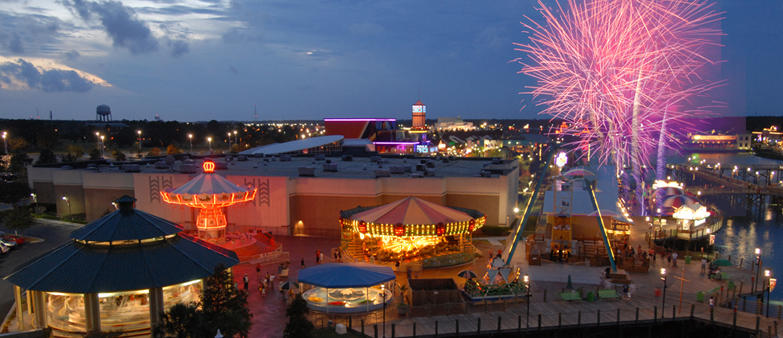 Big city attractions are at the doorstep of Myrtle Beach's Landmark Resort. Ripley's offers Myrtle Beach visitors the Ripley's Believe it or Not Odditorium, 5D Movie Theater, and also an aquarium complete with glass bottom boat adventure and opportunity to dive with sharks. Or go back in time on this South Carolina vacation with a trip to Medieval Times with a dinner fit for royalty and guest pass to a knight's jousting tournament. For adrenal seekers, Myrtle Beach offers an aerial adventure park complete with treetop ziplines, wet and wild oceanfront water parks, a SkyWheel that towers above the beach, escape games, ATV tours, roller coasters, and go karting. Your only limits are your imagination and perhaps your budget while vacationing in Myrtle Beach, South Carolina.
After a relaxing day at Landmark Resort's beach and pools, it's time to check out Myrtle Beach's nightlife. While there are live shows playing nearly every night of the week during Myrtle Beach's high season, you may also want to kick up your heels and dance to your favorite music. You don't even have to venture far from your oceanfront resort. Landmark Resort has fantastic in-house DJ on a seasonal basis. Myrtle Beach hot spots offer every type of music and dancing you would want on your beach vacation - from house music to pop, honky-tonk, line dancing and even South Carolina shag. Create more great Myrtle Beach vacation memories by singing your heart out to your favorite karaoke song, see how many strikes you can rack up bowling, or try your luck at the casino.
Property Location
Location: Oceanfront
Area: Myrtle Beach
1501 South Ocean Blvd
866-878-2650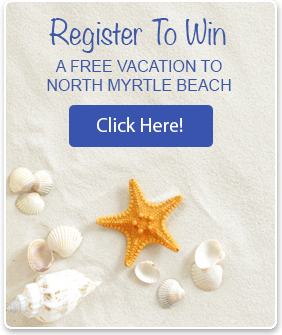 Disclaimer
Myrtle Beach Vacation Rentals is not affiliated with onsite management or the HOA of this complex.